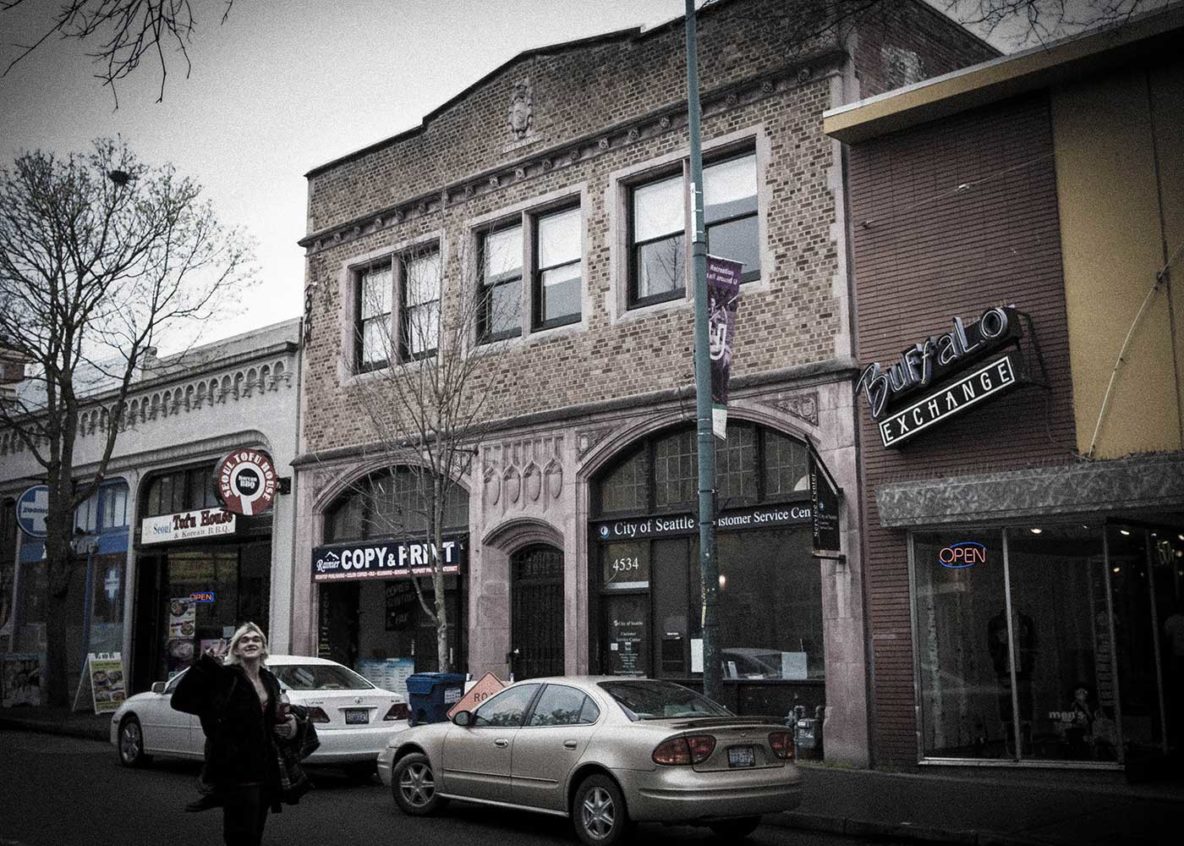 In May of 2016, I moved out of my home office to an office at The Gelb in Seattle's the University District, right on The Ave. Although it started out as a shared community work space originally, it soon was turned into private office spaces. It also has a photo studio with lots of natural light.
There were growing pains transitioning from a home office to expanding to an office out of the house. Just having my equipment somewhere else put me on edge, there was a process of letting go. I always felt that NOT having to commute saved so much time and made working so much easier. Working at home saved money and didn't contribute to Seattle's awful traffic. But, there is a time and place for everything and often the "someone" and "something" changes. With a young daughter and my wife also working at home things grew a little too close for comfort.
My particular commute is actually not a waste of time because it has become my form of exercising—biking along the Burke Gilman Trail. Being out of the house has forced me to focus my work in a more concentrated way, in terms of both time and energy. There is an alchemic improvement that happens to running your own business out of the house. Expansion happens on many levels.
Working in the U District is entertaining. It's a personally forgotten neighborhood, that I've found a new appreciation for. Living in Wallingford has had me surrounded by a lot of privilege and parenting has me exposed to very safe environments. It is refreshing to be around transience, street youth, the UW students, more diversity, and edge. Not to mention, I think the U District may be the only north end neighborhood that is still affordable. It is the only neighborhood in the north end of Seattle where you can still get lunch out for under $10. But, what will happen to the University District with high rises?
Now I have a place to meet with clients that is more professional. I work with other people running small businesses, startups and sole proprietorships. The only problem for my clients who come to meet with me is the parking.
While Seattle is changing so fast, and the times we live in seem to be speeding up every year, my new office has become a part of how to grow with the changes.