Web Design for Small Businesses
You and I meet (A phone meeting if you are not in Seattle) to discuss your vision of the website you want. I provide prototype designs, created in Adobe Illustrator, that combine your project requests and my design sense. We work together to build a website that has a clear navigation and beautiful design. I provide web design for small businesses, institutions, non-profits and creative individuals.
WordPress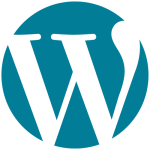 There are many people who know how to use WordPress. And, I've only been using it since 2013. But, my use of WordPress has been deep and extensive. I am able to build my own themes and plugins. I'm able to customize the WordPress core, and integrate jQuery features without using a plugin. I code the most features without the use of too many plugins. I use plugins only when client's requests exceed my ability to code them. I don't just work on the front end in the dashboard (WordPress web designers only work in the dashboard), I both work both in the dashboard and on the actual files—coding in PHP, SQL, HTML, CSS, and a little bit of Javascript. Because of this extensive knowledge, I can provide most any feature requested by my clients.
Responsive Design
A web design trend that is known in the web development community but not a common term to the general public is responsive design. This approach to designing websites is mostly essential today with all of the many devices your website is going to appear on: PC, Mac, tablets, smart phones, big screens and small screens. I highly recommend this extra service so that your website smoothly shapes to any device and the content is easy to read and navigate through.